First-play Playtime Playbox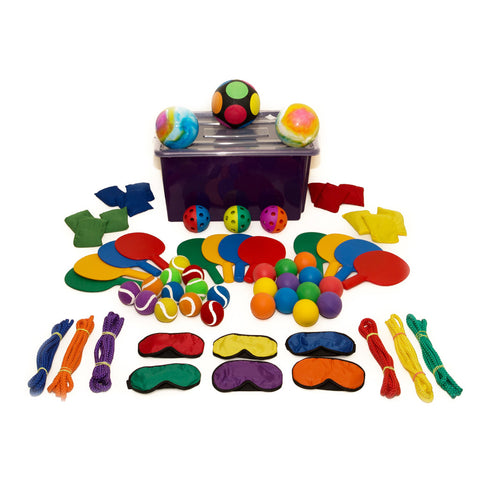 Equipment specially selected for playground activities.
Includes balls, bats, skipping ropes and more.
Contains 77 pieces of equipment.
Weight 6kg approx.
A selection of specially selected equipment for use in the playground during breaktimes. Supplied in storage box with lid.
Contains: 2 x Plastic Playballs, 6 x Skipping Ropes, 12 x Rainbow Foam Balls, 12 x Beanbags, 1 x Playground Rubber Spot Ball, 12 x Tennis Balls, 6 x Blind Folds, 3 x 9cm Bell Balls, 12 x Skill Bats.
SKU: SET702
Get a quote